There are various questions to ask to decide whether it is the right place for you. We've put together 5 of these to help you plan a successful event.
1.Catering
Whether you're planning a breakfast event, a lunchtime meeting or an evening reception, your delegates will be expecting refreshments of some kind, whether that's a breakfast buffet, canapés or a three course meal. Most event venues will either have catering options in house, or be able to recommend some local caterers that they use, but it's important to ask the question so you have time to plan what you need in good time.
2.Parking and transport links
You can't really have an event without delegates, so it's important that they're able to get there easily and without too much stress! Parking is a bonus, especially if it's free but if not, somewhere that can be easily reach by public transport if a good alternative. Find out what the parking situation is like at the venue you're looking at as it may affect the time of day or day of the week you decide to hold your event and it will give you time to communicate travel options to your guests.
3.Technology
If you're hoping to show presentations, run a video or share examples online, you will need to ensure the venue has access to the technology you need. Ask if you can hire the equipment you will need on the day (such as a screen, projector and lectern) or whether they are included in an overall price, whether you will have access to Wi-Fi or if there is an extra charge this, or whether you'll need to bring the equipment along yourself.
4.Testimonials
It's always good to know the experiences that other businesses have had with a particular venue, so ask whether they have any testimonials they can share with you and what experience they have at holding events like yours. Follow them on social media and take a look at their website to see pictures of previous events and find out more about the quality of their work.
5.Help on the day
No matter how prepared you are, sometimes the unexpected can happen on the day, from not being able to connect your laptop to the projector, to forgetting you needed to ask for some extra chairs. It's good to know whether you will have help available on the day from an event coordinator, or if an AV technician will be on hand to help you set up before guests arrive, or whether you need to think about bringing along extra staff members to help.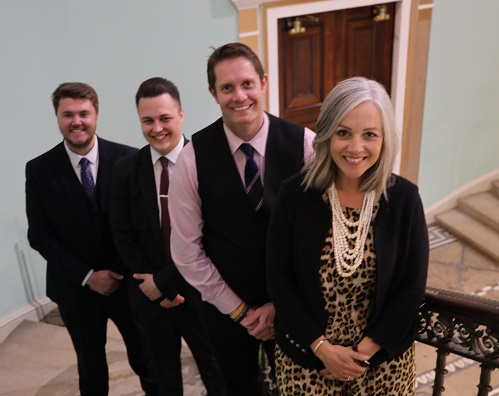 Leigh Court is a venue that will inspire your delegates and guests, whilst delivering a first rate event service. Everything you need in the run up to your event can be taken care of by our in-house team, including refreshments provided by award-winning caterers Berry Blue. Your personal event coordinator will work with you to match the choice of rooms with the needs, nature, and size of your event, whether that's a meeting for 12 people or a conference for 300. To find out more click here.