At the time of writing, the UK government has recently updated the guidance on marriages and civil partnerships in England. In this blog we take a look at the updated regulations and how to keep yourselves and your guests safe whilst celebrating.

Although your wedding might end up being a bit different from what you originally planned, it can still be a special day to remember. Lots of couples have decided to postpone their nuptials until 2021, in the hope restrictions will be different by then, but if you'd rather not wait and you're prepared to go for a smaller gathering, you can still go ahead and get hitched this summer.

Approximately 74,000 couples have postponed their weddings during the first three months of lockdown (Office for National Statistics) and many are now keen to get their big day booked in as soon as possible. The new guidelines on civil partnerships and marriages came into force on 4th July 2020 and outline the requirements that need to be met to allow events to go ahead.
What are the new rules?
No more than 30 people can attend ceremonies. This number includes the officiant and the photographer but does not include venue staff.
The ceremony must take place in a Covid-19 secure environment.
The ceremony or service should be as short as possible.
Singing should be avoided to avoid increased risk of transmission from aerosol and droplets. Consider using pre-recorded music instead.
You're not allowed to raise your voice when saying 'I do'!
The usual social distancing measures apply – check out the latest stay alert and social distancing guidelines.
Guests who are experiencing any coronavirus symptoms should not attend.
What will coronavirus mean for my wedding?
Guests will need to share contact details on arrival in case they need to be contacted by the track and trace team if there is an outbreak of coronavirus.
Social distancing guidelines of at least 1 metre with risk mitigation (face masks) or ideally 2 metres, should be adhered to.
It is 'strongly advised' that after the ceremony, receptions do not take place. You could have a small celebration with up to 6 people from two different households outdoors as long as social distancing guidelines are followed. This rule was meant to change from 1st August, but has now been postponed until at least the 15th August.
Although these guidelines are quite restrictive, many couples don't want to wait any longer. Others will prefer to see if guidelines ease soon, or postpone until they can have a large wedding party as planned. At the very least, it is possible to get married, albeit in different circumstances to what we're used to. Could this be the new normal for weddings?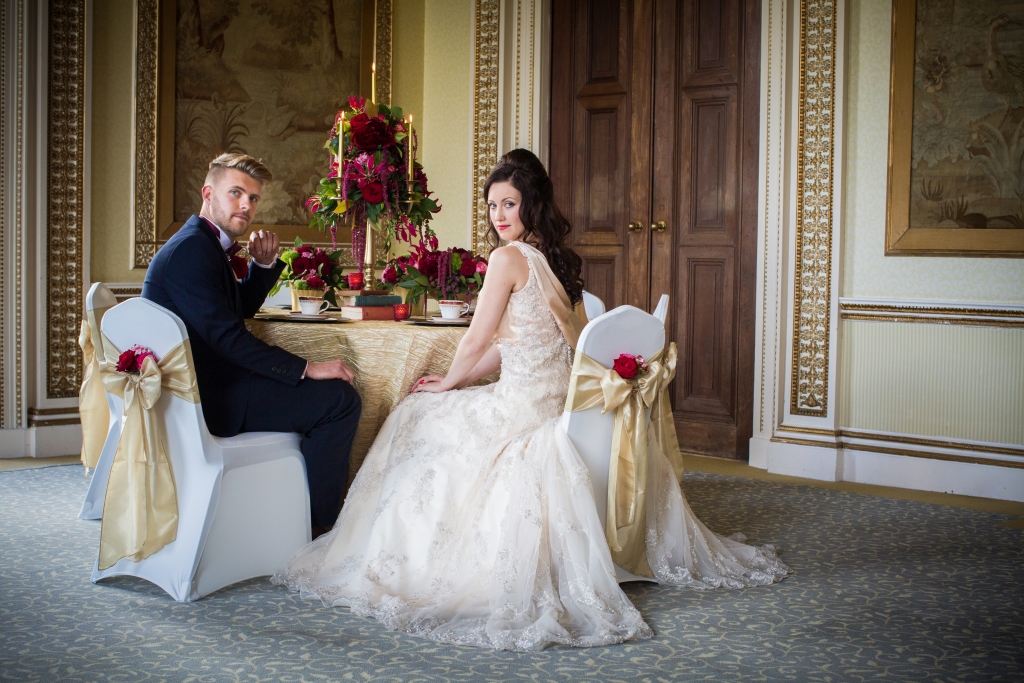 Can I hold my wedding ceremony at Leigh Court this summer?
Yes you can! Leigh Court is set up for small civil ceremonies in our beautiful mansion house or spacious grounds, in a safe, Covid-secure environment. Having extensive gardens and vast reception rooms make Leigh Court an ideal choice to be able to adhere to social distancing guidelines.

Natasha Shinner, Head of Events at Leigh Court said, "Whilst we understand it will be frustrating for couples to not be able to larger gatherings, keeping people safe is the most important consideration at this time. We are currently getting advice on exactly what is allowed with the new rules, so that we make sure we are following guidance properly. We look forward to welcoming brides and grooms back to Leigh Court again soon."

If you'd like to talk to us about arranging your wedding ceremony at Leigh Court, please get in touch.