Just got engaged? Congratulations! Through the trials and tribulations of the last year, it's a strange time to be planning a wedding, but with some sense of normality hopefully in sight, we share our tips on how to plan a wedding at this particular time.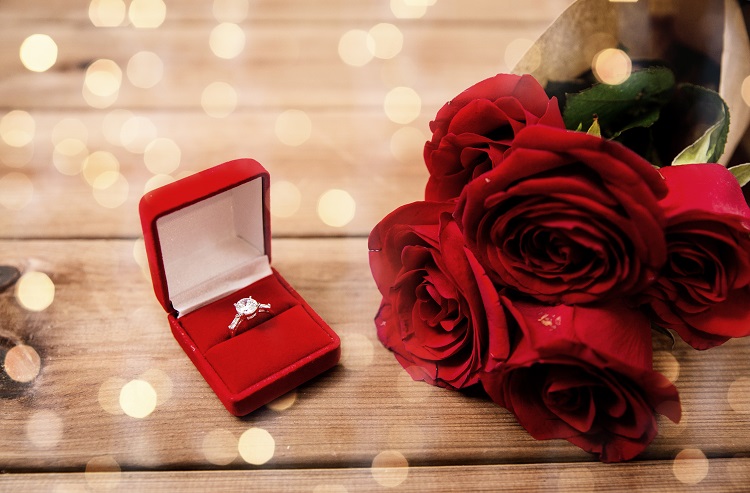 Enjoy the moment
Remember it's not every day you get engaged and you don't have to jump feet first into planning the wedding. Take some time to enjoy the moment and relish telling your nearest and dearest, before writing up the budget and to-do list!

Have fun
Planning a wedding has the reputation of being stressful, but it can also be a lot of fun! It's a big event in your life and you want to enjoy planning the day and the run up to it, rather than worrying about managing everything single-handed. Delegate some of the details! Get your wedding party to help you and turn planning into fun, memorable occasions with your closest friends and family members.

Plan Ahead
With many couples having to postpone their original wedding dates due to the pandemic, future dates are starting to fill up quicker than they would have before. Be prepared to plan ahead, start looking at places to get married early and be patient in securing a date that suits you, especially if you are keen on a particular venue. Some venues will be offering virtual show-rounds or perhaps offer a video tour online you can watch together.

Be prepared to be flexible
Likewise, some suppliers and venues may not be able to offer you the exact date you had in mind at the moment. Be prepared to be flexible with your plans and who knows, you may find a hidden gem you love, or discover amazing suppliers you wouldn't normally have considered.

Get some insurance
Wedding insurance is a must once you start planning your big day, especially during this time. It will give you some peace of mind if anything unpredictable happens to change the plans for the day.
Think about your guest list
Hopefully the tides are beginning to turn and we'll soon be able to enjoy weddings at max capacity again, but it's worth thinking about your guest list if it did have to be reduced. . It's worth drawing up an ideal maximum capacity guest list as Plan A, and a contingency, reduced capacity guest list as your Plan B – and consider carefully who you would want to attend from each side of your families and friends in each circumstance.

Have some back up ideas
It's also a great plan to have some back up ideas, if your original wedding has to change in any way. This doesn't necessarily mean obstacles caused by another lockdown, but if for example, a relative couldn't attend from abroad, consider different ways you could include them instead such as a Zoom session. Venues have got particularly savvy at having options for people to join remotely, so it's good to know what options are available when discussing your day with your wedding venue coordinator.
Most of all remember to enjoy your engagement and the planning process. It's an exciting time! The team at Leigh Court are still busy taking enquiries for future dates and our Events Manager is offering virtual show-rounds. Get in touch to find out more.