Some of our corporate customers book frequently with us, which is an excellent way to get to know them and tailor our services to their needs.
We interviewed one of our corporate customers, The Society of Cosmetic Scientists, to show you how and why they use us as a corporate events venue in the Bristol area.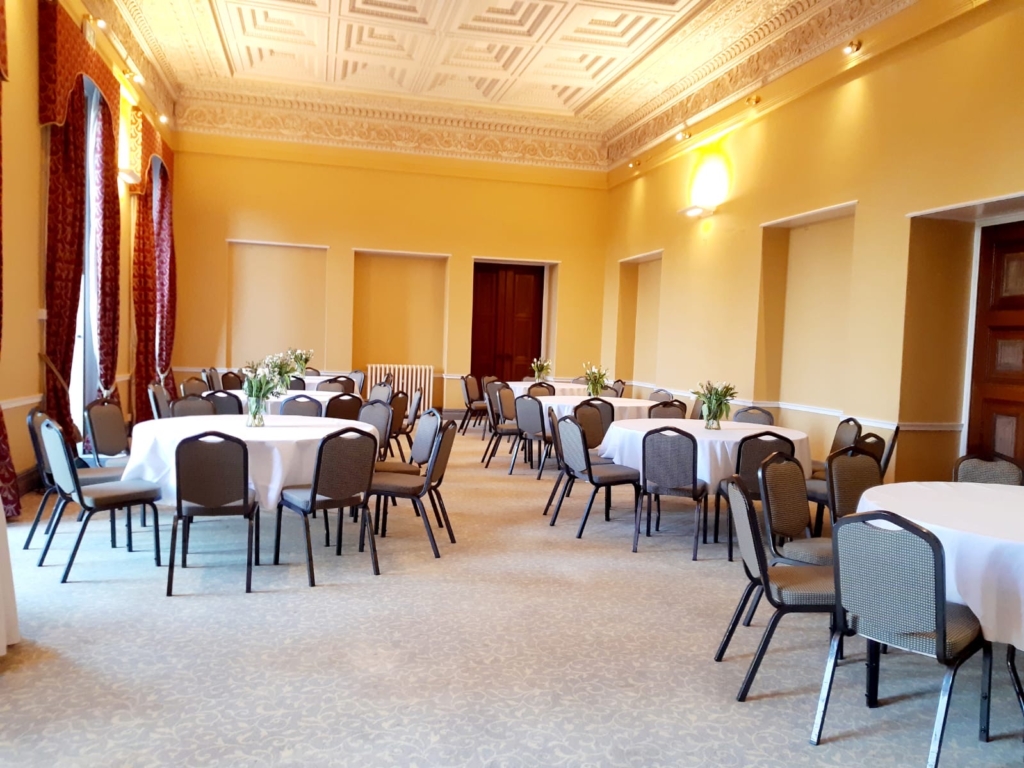 What kind of events do you hold at Leigh Court?
We hold educational / networking events for our members in the South West and Wales. Leigh Court is ideally placed, near the M5 and the M4 interchange..
We generally have two or three guest lecturers on topics that are important to our members and then round table discussions to give guests an opportunity to ask lots of questions. We facilitate networking before the event, over a buffet lunch and during the coffee and cake break.
In June this year, we will also be running a fund-raising event to raise money for our cancer charity – Look Good Feel Better (LGFB). At this time of year, many companies have left over stock materials and products from exhibitions. They can raffle these off or give them as prizes on stalls, raising money for LGFB, while raising their profile and networking in the industry.
How often do you use Leigh Court?
Two or three times a year. We use the Tapestry Room (which is stunning) for our lectures and the Library for bigger events, such as the fete. They are adjoining so it works well.
Is there one particular reason why you use Leigh Court?
The staff are amazing. Nothing is too much trouble; they are highly competent and very friendly. I can always rely on them to make sure everything runs smoothly, no matter what is thrown at them at the last minute.
Are there other reasons why you use Leigh Court?
The building is stunning, and our members and guest are always impressed, as they are with the food and service.
The location is great for us. Many of our society's events are held in London, which is difficult and expensive to reach if you live South of Bristol or in Wales.
Would you recommend Leigh Court to other businesses?
Yes and we have done.
What do the delegates of your events say about the venue?
They love it. We always get excellent feedback, and I cannot think of one complaint in the 10+ years we have been using Leigh Court. Once we had to relocate to a perfectly good conference hotel in Bristol because of a filming schedule in Leigh Court and I had dozens of complaints and grumbles because it wasn't up to "Leigh Court" standards. We have tripled our attendance since we've been using Leigh Court and now live stream events across the world to 10x our usual attendance.
What's your favourite feature about the house?
The beautiful Tapestry Room. I don't know anyone who hasn't said "wow" when they walk in, yet it is small and comfortable enough to make the event feel intimate and relaxed. Lecturers and audiences love it.
---
If you are interested in booking Leigh Court for your corporate event, workshop or networking event, please contact us for our day delegate rate which includes room hire, refreshments, lunch and equipment.