Many wedding venues are open all year round for weddings, but of course, the most popular wedding season is May-October. Whilst many of us feel that the sunny weather creates a party atmosphere, there's still no guarantee it won't rain on your wedding day, no matter what month it is!
Winter weddings are slowly gaining popularity, especially in venues that are stunning backdrops no matter what time of year.
Here are 5 reasons why your winter wedding will still be just as magical as a summer wedding, especially if you choose a timeless venue like Leigh Court.
Wintry colour palettes
While the summer months call for pastel or neutral colours, the winter serves as the perfect backdrop for deeper tones like emerald green, royal blue and rich burgundy. These darker, richer colours are not only glamorous and luxurious, but can often be more flattering and less likely to show up accidental marks made during the day.
When combined with metallic accents like gold, silver or rose gold, these palettes create a luxurious feel to the day.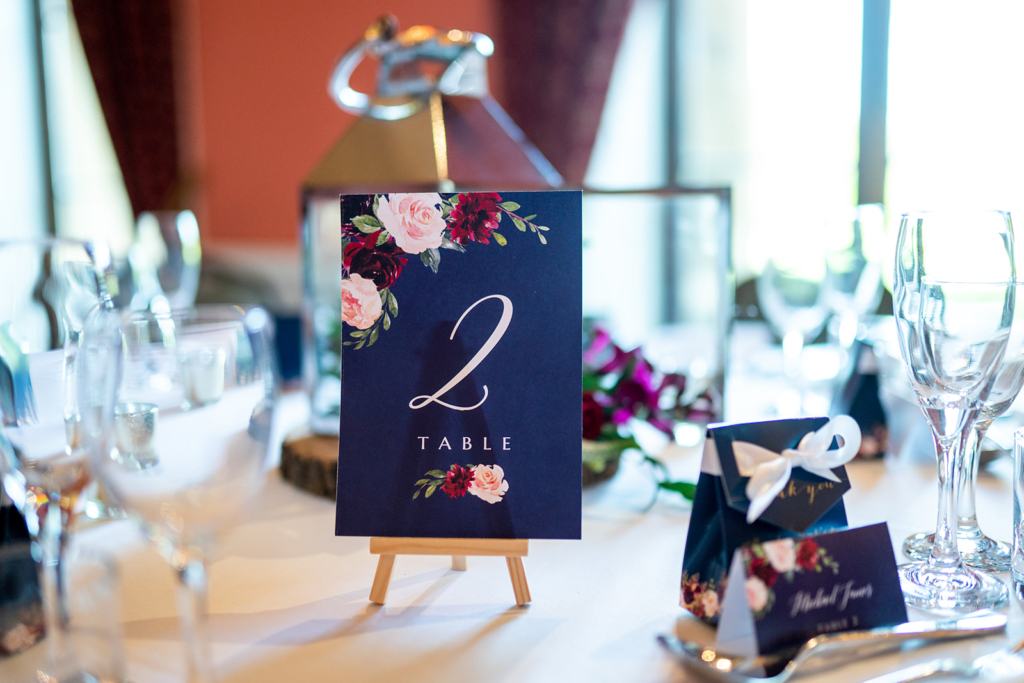 Cosy atmosphere
If you want an intimate wedding with fewer guests, consider hosting it during the wintertime. Winter weddings offer a magical blend of charm and elegance, and provide a cosy and inviting atmosphere. You can bring loved ones closer together to share in the warmth of the occasion, and you never know, the beautiful winter sun, or even some dazzling snow might make an appearance on your special day.
Winter warming food
The culinary experience at winter weddings is an opportunity to indulge in heartwarming and comforting foods. Let's face it, many British classics work much better in the winter, such as hearty dishes of roasted meats, root vegetables and warm sticky toffee pudding. Hot drinks like mulled wine and hot chocolate can also be served upon arrival or for the evening spread, and our caterers will always use the most high-quality, seasonal ingredients for your menu.
Magical lighting
There is no need to worry about a lack of natural lighting at Leigh Court, as the house is lined with floor-to-ceiling windows in many of its rooms. You can also look at numerous extra lighting options to further transform the area, such as fairy lights, lanterns, candles, uplighting and even projection mapping, all of which are particularly striking in the winter months. We work with suppliers like Firestorm Pyro FX to bring these elements into your wedding and can help you create a truly enchanting atmosphere to illuminate your special day.
Availability and affordability
Off-peak wedding season venues will often have different pricing options, but it's not just the venue that you will find is both available and affordable. You'll be able to work with your favourite suppliers without booking them years in advance, and their rates may change too. With cost savings on venue and suppliers, you'll have more budget for some of the other things that really matter to you as a couple, like the food, entertainment, or even travelling the other side of the world for your honeymoon!
---
Leigh Court provides spectacular winter weddings throughout the season, and our wedding coordinators are on hand to transform a winter's day into a truly magical occasion.
To find out more about booking off-peak weddings during the week or in the winter months, contact our highly experienced wedding team to book a private viewing.