With plans for Bristol to become a carbon-neutral city by 2030, local businesses are joining in the pledge outlined by the Bristol One City Plan, putting sustainability at the front of their agenda, which includes taking a look at their use of sustainable event venues.
In recent years, with the impact of the lockdowns, there has been a significant shift in the way businesses approach event planning, with more focus on achieving a balance between in-person and online events.
Small businesses are now focusing their attention on sustainable event venues that align with their values and contribute to a greener future.
In this article, we explore why Bristol's small businesses are increasingly choosing sustainable event venues and the benefits that come with this eco-conscious choice.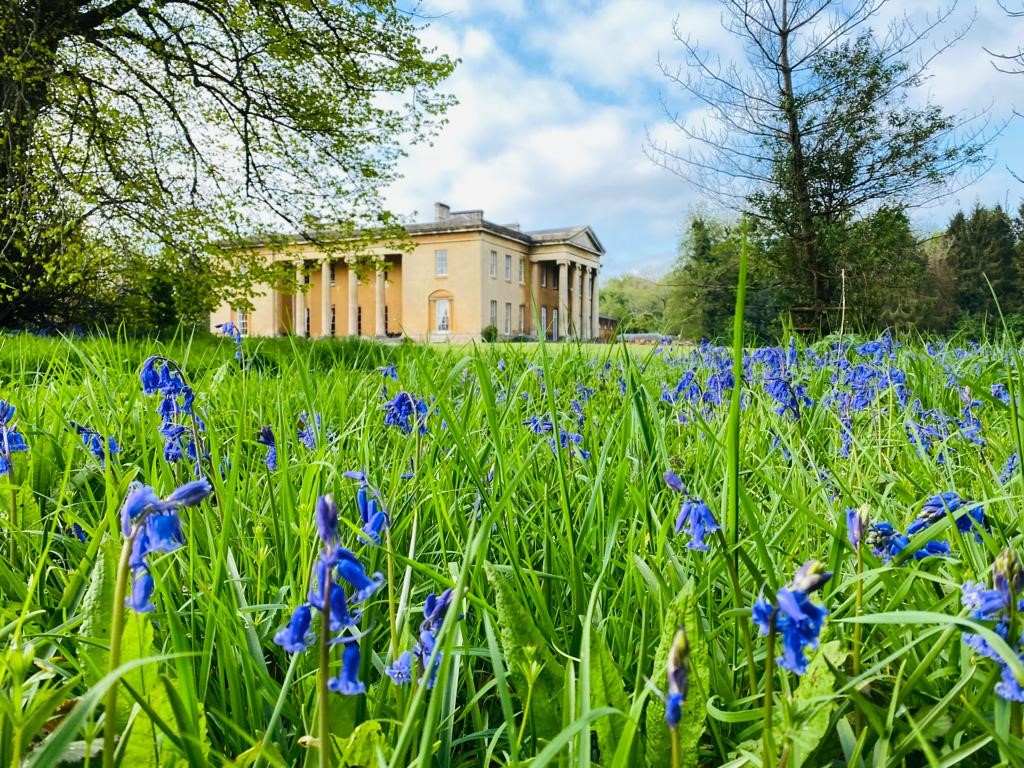 Aligning with ethical values
One of the main differences between corporates and small businesses is that corporates are contract-bound to show some kind of Corporate Social Responsibility (CSR), but SMEs have often been created because they have been driven by a set of values. Those values are often intrinsically connected to the lack of values we saw in the business scene decades ago.
Sustainability and eco consciousness are core ethical values for many of these businesses, as they recognise the impact of their operations on the environment. Choosing a sustainable event venue allows them to walk the talk and showcase their commitment to eco-friendly practices.
By hosting events in venues that prioritise sustainability, local small businesses demonstrate their dedication to reducing their carbon footprint and fostering a more responsible business culture.
Leigh Court prioritises sustainable practices; a full list can be found at the bottom of this article.
Beyond the bottom line
Small businesses get to show off the fact that they are not just thinking about the bottom line. Many consumers choose to shop with ethical businesses over corporates these days when given the choice.
With small businesses demonstrating a commitment to anything and everything from environmental impact, inclusivity, regenerative economy measures and community systems, it's no wonder that they choose each other to work with, and those who aren't committed to these measures can be left behind.
Leigh Court is owned by Business West, one of the region's leading values-led, purpose-driven business support organisations. Business West became a certified B Corp in 2021 and strives to work with other B Corps in the area. So, if you're a B Corp too, we'd love to be your event venue of choice!
Bristol's innovation leads the way into the future
After being shortlisted for the title of European City of Innovation in 2019, Bristol is leading the way in future-thinking and ground-breaking innovation to ensure the city is an excellent place to live and work.
With the Bristol One City 2050 plan well underway, the city will be classed as a sustainable city by 2050, with low impact on our planet and a healthy environment for all.
Bristol businesses are following suit, knowing that their impact will play a huge role in their future too. Pledging to become a carbon-neutral city by 2030, businesses are also pledging this commitment, looking into every area that will allow them to do this, including event management.
How do Grade II* listed buildings like Leigh Court practice sustainability?
Leigh Court, despite the challenges a Grade II* listed building presents, is finding a sustainable way of reducing its negative environmental impact.
It's easy to work towards a common goal when we hire teams that have the same agenda; all our staff are passionate about putting time and effort into reducing our carbon footprint.
---
Here's a complete list of sustainable and green actions that we have taken at Leigh Court. This list grows year by year as we continuously strive to make Leigh Court a more sustainable event venue for Bristol, Somerset and the wider area.
We now use Ecotricity for our Electricity supply at Leigh Court, meaning that our electricity is certified from 100% renewable sources.
We have installed a voltage optimisation system that reduces the mains voltage to site, and reduces power consumed by around 10% (it has the added bonus of increasing the life span of certain electrical equipment, such as light bulbs).
We are trialling a solar-powered Energy Storage System, allowing us to harness, store and use energy from the sun.
We use glass milk bottles rather than plastic containers
We have used thermal imaging equipment to pinpoint areas of heat lost to maximise the efficiency of any improvement works that take place, such as window and door insulation.
We have installed zoning controls, 7-day time controls and cleaning systems on to our central heating to ensure that our boilers run as efficiently as possible.
We have converted all lights where possible to LED replacements.
We have installed water-saving equipment to our internal plumbing meaning that the automatic flushing is reduced only once every hour rather than once every 15 minutes, meaning that they are using nearly 75% less water.
We have installed two electric car charging points in collaboration with Source West.
We only supply ethically and sustainably sourced coffee to our event clients, office tenants and staff
We have implemented and maintain an Environmental Management System which is certified to ISO14001.
We have recently had a Carbon Trust environmental audit carried out, which aims to advise us which areas to focus our energy saving efforts in the future.
We recycle all waste to send the absolute minimum to landfill.
We provide a refill service for clients who bring their own water bottles.
We include sustainable travel options and link to Travel West for clients to plan more sustainable journeys to Leigh Court.
We try to select ethical suppliers as much as we can, using fellow BCorp wherever possible. We recently changed suppliers for some consumable products as our new supplier had, amongst other things, reduced the packaging on their products by 50%, which means less waste for us.
We use Terracycle to collect and recycle single use plastic, outside of what is collected by our waste contractor.
When we replace any of our equipment, we buy equipment with the highest energy ratings possible for what we need.
We have food waste collection bins in all kitchens. This waste is then taken to an Anaerobic Digestion facility. Here it will be processed and ultimately converted into renewable energy.
We even use bamboo toilet rolls supplied by who gives a c**p
We have beehives at Leigh Court, as part of a National bee Preservation project "Build the Buzz".
---
If you'd like to get in touch with us about hosting your event at Leigh Court, please email our experienced events team at enquiry@leighcourt.co.uk