Meet the "I Do" Crew
Each month we're asking our "I Do" Crew the questions on every recently engaged persons mind, from choosing a wedding photographer to writing a guest list, our trio of recent or soon-to-be newly-weds share their insights into planning a wedding. So far, we've asked how they chose their wedding venue, when to send wedding invitations, and how to write a wedding guest list.
This month we're asking the I Do Crew whether they booked a wedding venue with accommodation.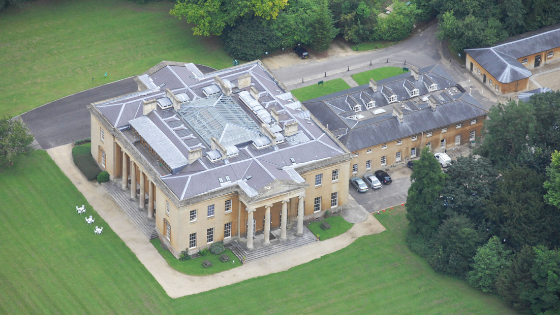 The recently married one: Married in August 2018, describes her wedding as 'a perfect day better than I ever imagined.'
The groom: Married in July 2018, describes his wedding as 'a chilled and fun day, with loads of our friends and family.'
The bride-to-be (who is now a newly-wed!): Getting Married in September 2019, describes her upcoming wedding as 'the day I marry my best friend surrounded by the people we love the most.'
We ask the I Do Crew whether their wedding venue had accommodation:
The recently married one
Yes, our venue had accommodation that people could book if they chose.
The groom
Our venue didn't have accommodation, but it was close to Clifton and our guests were aware of all the available hotels in the area. Both of our families live in Bristol so there was plenty of beds available to people coming from far away.
The bride-to-be (who is now a newly-wed!)
We'll be staying in a honeymoon lodge on-site at our venue and our parents will be staying in rooms within the main centre. There was an option to hire out the big house on-site but it was quite expensive so the rest of our family will be staying in various AirBnB properties or hotels nearby.
The Wedding Coordinator
Some couples love the idea of everyone sleeping under one roof, and some want to sleep in the next day and not have to drag themselves out of bed to see everyone at breakfast! At Leigh Court we have deals with nearby hotels in Clifton and Bristol city centre and can arrange mini vans or cars to take you from the wedding to your accommodation. Whatever you choose to do, it's a good idea to include information about nearby hotels on your wedding invitations.
Next month, we ask the I Do Crew how they chose a wedding photographer.