A lot of girls dream about their wedding day when they are young. They dream of the beautiful white dress, and it goes without saying that this white dress is often brand new and never worn before.
But let us pose a question to you: do you need to have a brand new, off the rack wedding dress to get married in today?
The answer may be "yes", but we're going to give you a couple of reasons why considering a pre-loved wedding dress might make you feel even more special on the day.
Environmental Impact
Most wedding dresses get stored in the wardrobe, never to see the light of day again. We get it; the wedding dress has sentimental value. But eventually, it will end up in landfill unfortunately. If it's not cleaned, resold or repurposed in some way, the dress will contribute to harming the environment and creating a carbon footprint. Buying a pre-loved wedding dress saves an already worn dress from going to landfill, and when you're done with it, you can sell or donate it too!
Charitable Impact
Often when you buy a pre-loved wedding dress, it can help support a charity. For example, all profits made from the sale of pre-loved wedding dresses at La Boutique, based in Exeter, go to the Wedding Wishing Well Foundation. This is a foundation which funds weddings in the UK for those with terminal illnesses.
Local charity shops often sell pre-loved wedding dresses, and your cash will go straight to supporting those in need, rather than to for-profit businesses.
Cost Impact
A pre-loved wedding dress is usually cheaper! This means you can spend your budget on other items in your wedding that are important to you, perhaps the food or the venue. With prices starting from £100, you can still buy a stunning dress and feel amazing on your big day.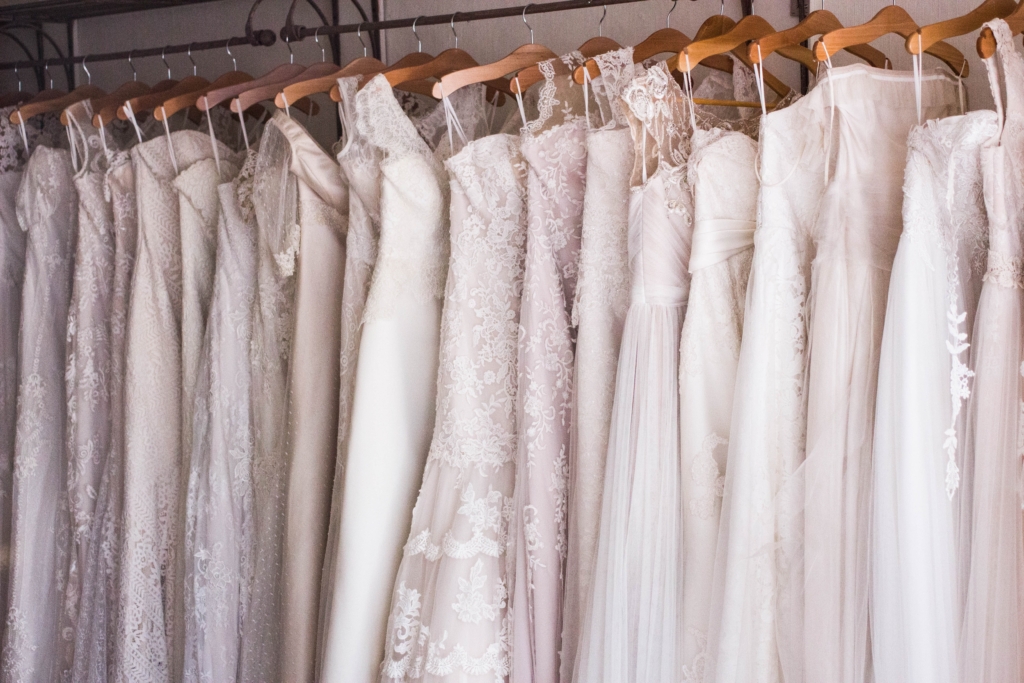 How to Find a Pre-Loved Wedding Dress
Here's 3 ideas for you to search for your perfect pre-loved wedding dress:
There are a number of boutiques in the South West that sell pre-loved wedding dresses: The Bristol Bridal Boutique, Bridal Reloved in Street and La Boutique in Exeter. Many boutiques these days will have a pre-loved selection; just ask to see them when you go in.
Online at Preloved.co.uk, Etsy weddings or Stillwhite
Here's what Zoe said about her pre-loved wedding dress:
"To me, my £500 pre-loved wedding dress felt brand new as it had been fitted to my size, and it made me feel like a princess, literally! I loved that I could spend a bit more money on a really amazing caterer because food is really important to my husband and I. Plus, I didn't want to spend my £2000 budget on something that I would only wear once. After I wore it, it was dry cleaned and I donated it right back to where I got it from so that they could sell it again and the charity could benefit from it."
---
Have we changed your mind about buying a pre-loved wedding dress? In line with becoming a more sustainable wedding venue, we are here to help you with ideas and suppliers to make sure your day doesn't have a huge carbon footprint. If you want to know more about sustainable wedding practices, see this article here on 5 ways to make your wedding more sustainable.